AUGMENTED REALITY EXPERIENCE
Conill Advertising approached us to help them launch one of the first Mobile AR experiences for the Toyota Corolla Hatchback. Our team was in charge of creating an immersive Celtra Ad experience that used augmented reality to give users the experience of parking the car in their driveway. Once the car was parked, their experience could be shared across social media platforms.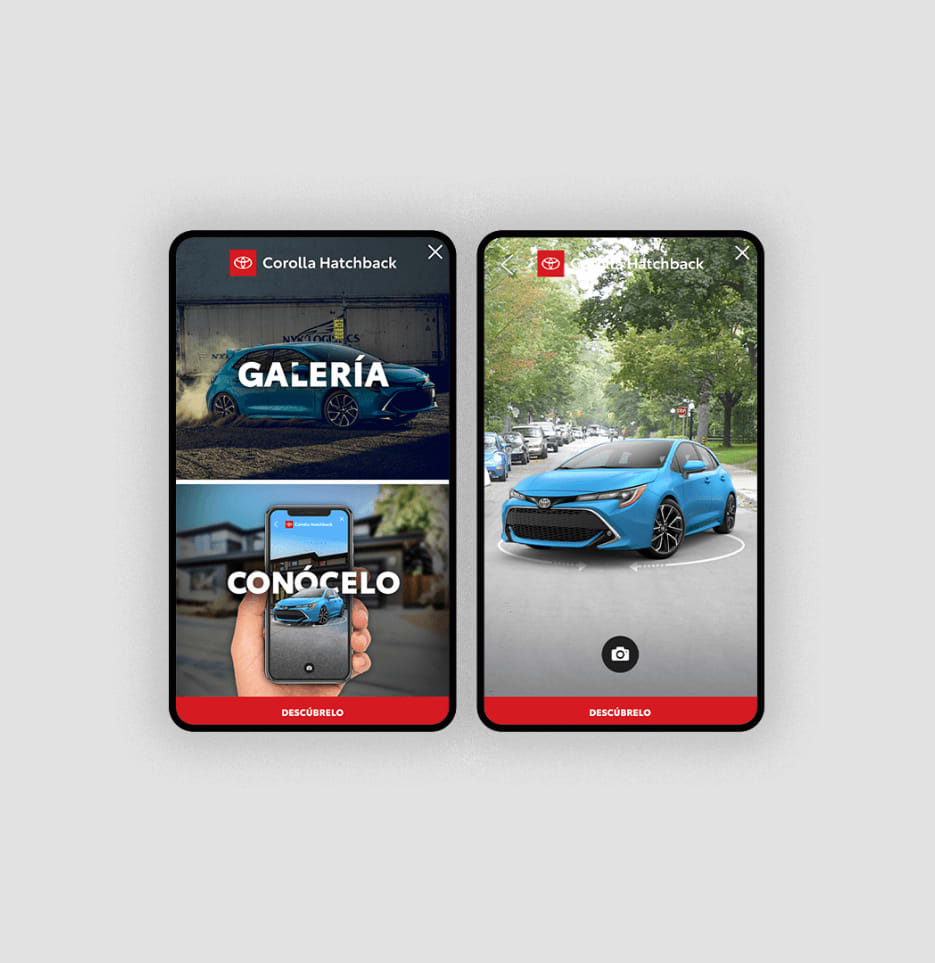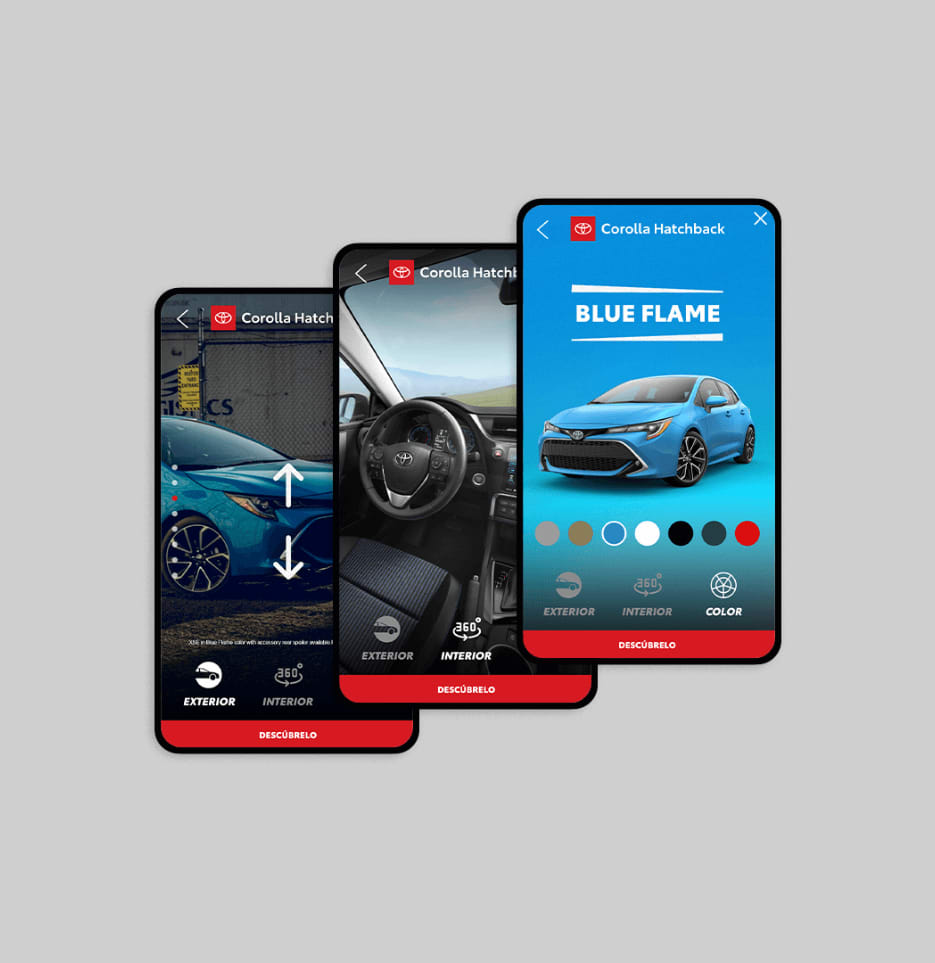 360 AND CLORIZER
The experience also included 360 interior views of the car that worked with the device's gyroscope and a full exterior and interior gallery.
Users could get a close look at the product and all of its features in a single mobile ad unit.