INTERACTIVE SCRATCHER
Based on the Scratchers Lottery ticket concept, we were asked to develop a mobile interactive scratcher ticket for Dia De Los Muertos. The mobile ad unit depicted a portrait of a beautiful girl with a call to action to scratch. When the user scratched their phone, it revealed the celebrated DDLM face painting.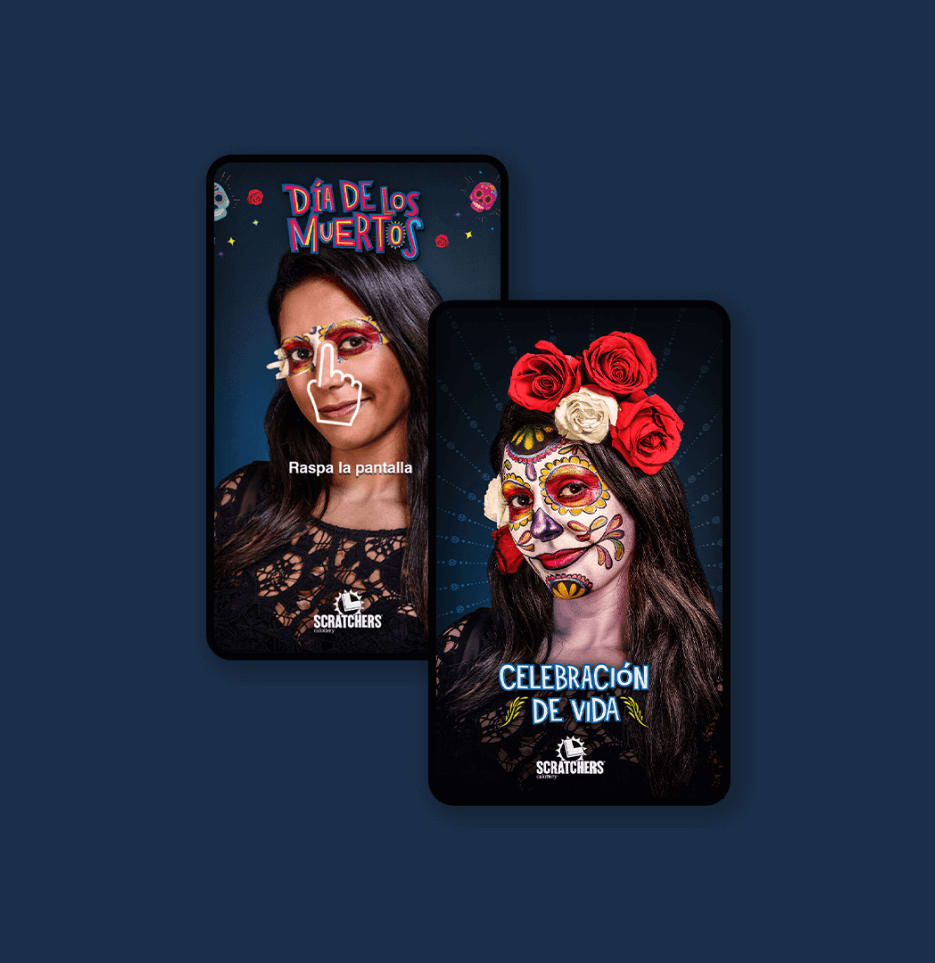 PHOTOGRAPHY AND MAKE UP
We worked closely with photographer Juan Cruz Duran to find the perfect model to make the before and after assets seamless for the interactive mobile ad unit. The results were a seamless transition between both states resulting in a realistic CaLottery Scratchers ticket Experience.