A BEAUTIFUL INTERACTIVE MOSAIC
Our partner, Night Agency, had this unique idea of creating a website for Kiehl's cosmetics by shooting an aerial map of a range of lifestyle objects. The various lifestyle objects would correlate with the brand's products and offer users a unique experience.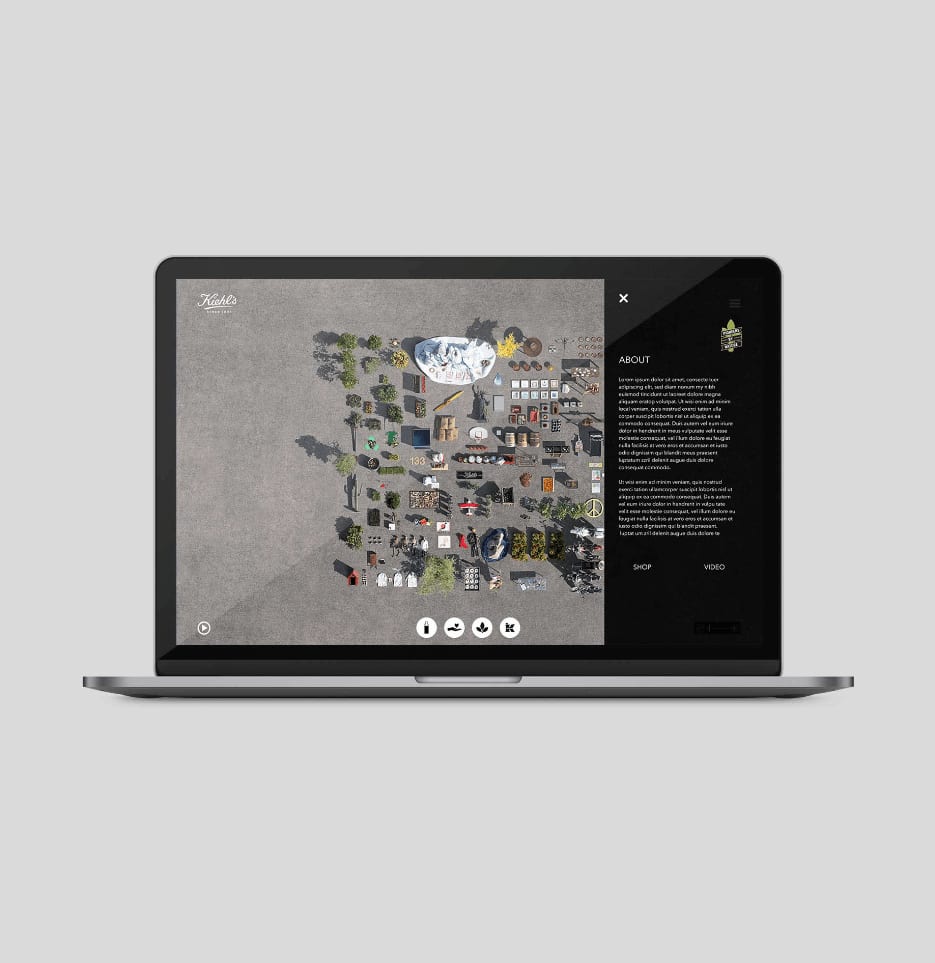 OUR SOLUTION
By working closely with their agency, Art Directors, Plural created a website with similar functions to Google Maps, offering users a familiar way to navigate the site. Site visitors were welcomed with a user-friendly instruction on how to navigate the aerial map to locate their favorite product.