CHALLENGE
The challenge was to take the all-new Camry for a test drive without actually driving it. Given the unique brief, we instinctively understood that we needed something new and out of the ordinary. Our client was pushing for new tech and substantial interactivity.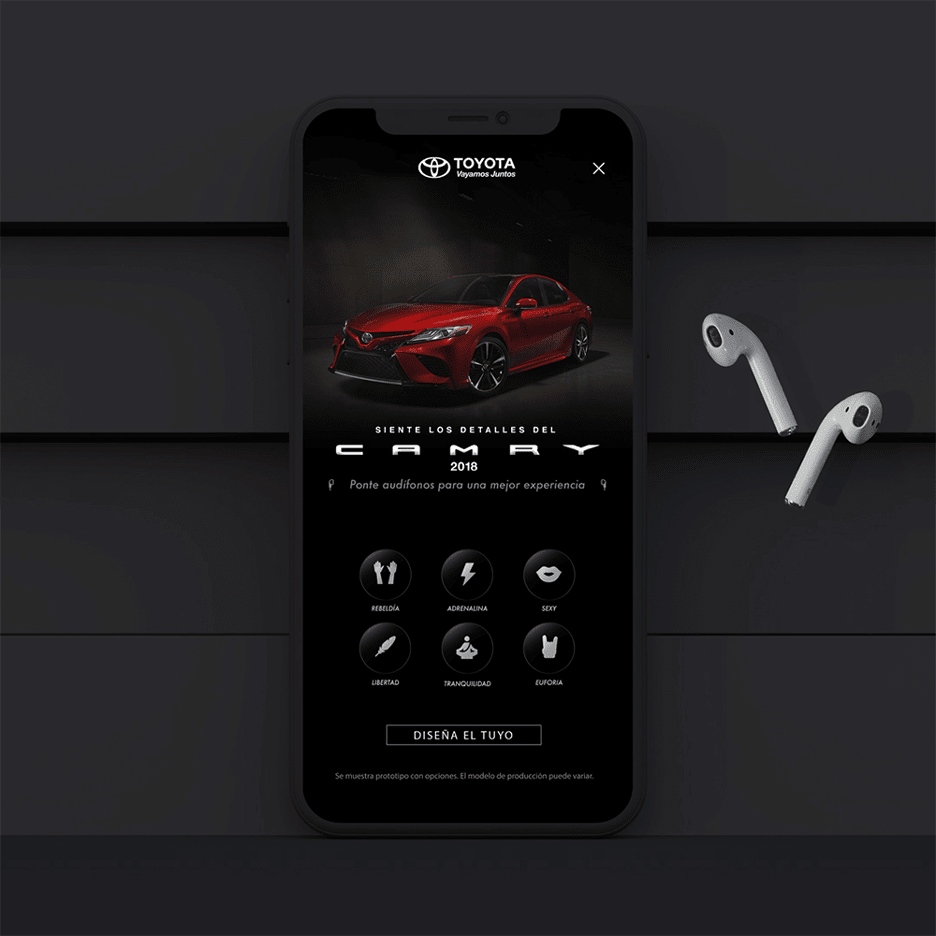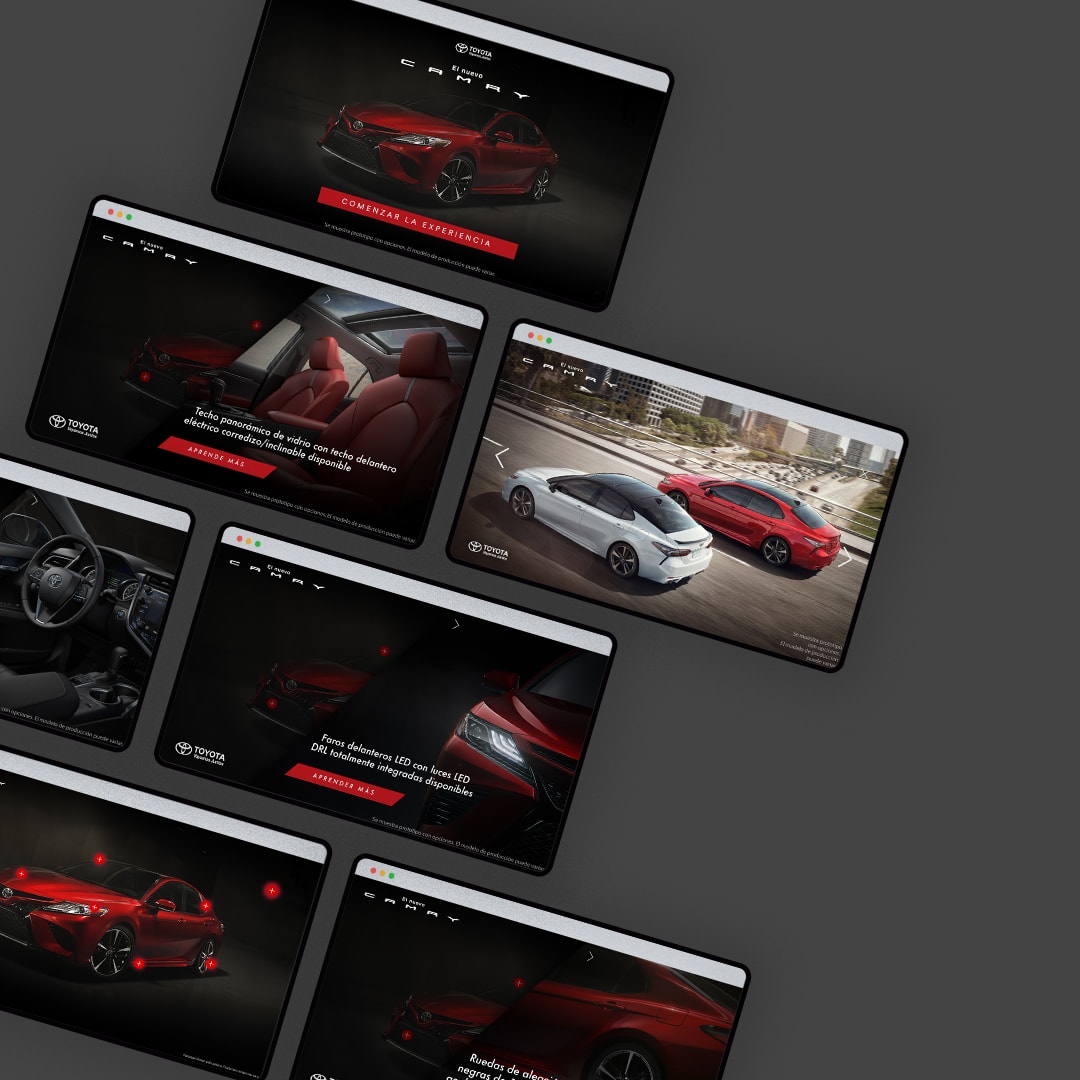 SOLUTION
Interactivity is one of our expertise. We invited users to sit down, relax and put headphones on for a fully emerged Interactive sonic journey.
The ad unit was programmed using the phones sensors allowing users to do multiple actions moving their phone such as: Tilt the phone forward resembling a gas pedal and hear the car roar, phone tilting to move and park the vehicle, feeling the leather seats squeaking with a swipe, Opening and closing the panoramic sunroof to experience the vehicle sound canceling and listen to the sound system;
a true test drive, without the drive. Another component of this campaign was to develop an experience website. The website consisted of a full-screen video experience showing the car in slow-motion with interactive hotspots.